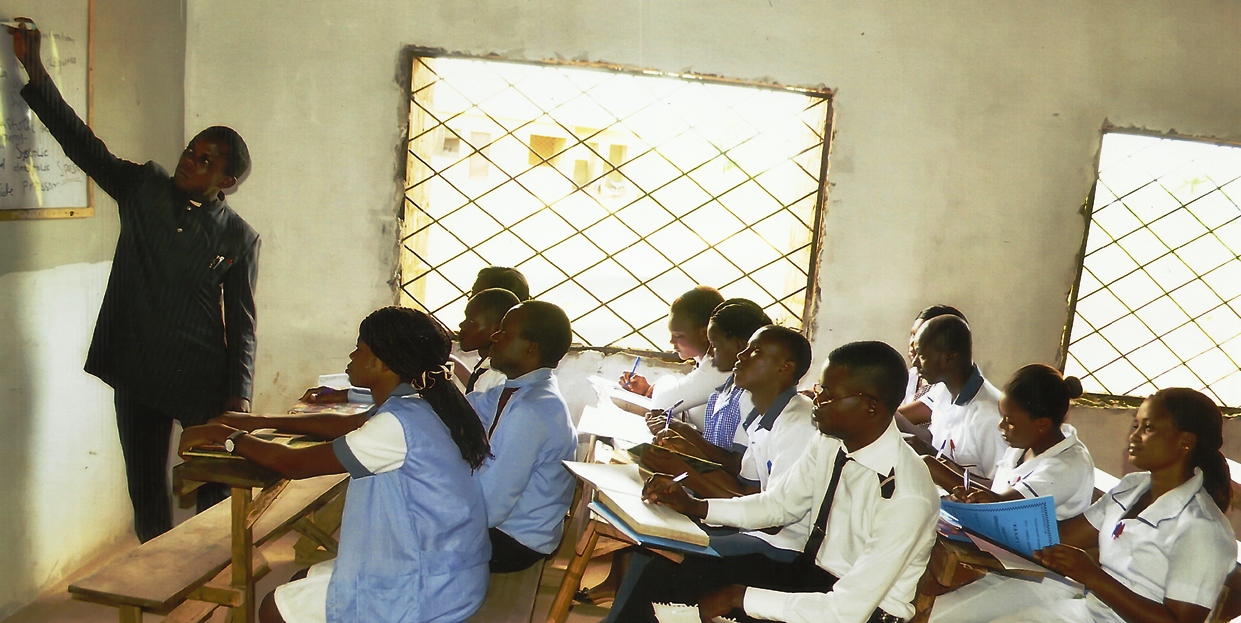 Our Teaching & Learning Strategy
Work with partner stakeholders, such as professional bodies and employers, with the aim of ensuring that our programmes are fit-for-purpose.
Whenever possible we seek to offer coterminous awards; that is, a programme of study which leads to both an academic award and professional certification. As such, and where appropriate, programme design is informed by both professional body requirements and academic benchmarks. Also, we seek to work in partnership with professional bodies in the initial approval and periodic review of our programme of study.
By the End of Your Training
On completion of the prescribed training and having passed all the required courses, students may sit in for their professional examination. The examination is administered by the professional bodies, which on passing the required components of the exam would award the candidate certificates and diploma appropriate to the course studied thereby allowing the candidate to be duly registered and licensed to practice or use same for direct entry admission into degree programs in the Universities. By the end of 2014, admissions into CAHST would be strictly through JAMB.
Employer liaison may be achieved by one or more of the following methods
Involvement of employer in programme planning, initial planning approval, and periodic review discussions.
Discussion with employers during work placement visits, a large proportion of the institutions undergraduate programme of study include a period of work-based learning (70% of the institution's full time undergraduate students are enrolled on programmes of study which include a year on, generally paid work placement.) this activity is supported by the work-based learning unit within the career service.
Use of advisory boards or industrial liaison panels at subject, school or faculty level.
Involvement of the institution's careers service in the initial programme approval process of part-time and or guest lecturers (including visiting professors ) from industry, commerce and the public and voluntary sectors
Employability Statement
Central to our vision of leading in the provision of professional education for professional life, CAHST is committed to supporting graduates to gain stimulating and fulfilling employment. As part of this commitment, our objective is to provide students with learning experiences that will give them the confidence, knowledge and skills to enable them to take up challenging employment opportunities and to contribute to the further development of their chosen profession.
Students' whole experience at CAHST contributes to successful employability. We specialize in preparing students for professional careers both upon graduation and throughout life. Our employability work is deeply embedded in our courses and there are strong support structures for all students, including those with disabilities. Our courses are professionally accredited. This ensures that students are on the right route towards a career pathway in their chosen field. Regular engagement with employers and professional bodies ensures that all our programmes remain dynamic and flexible. We have a long-standing reputation for producing highly employable graduates and continue to be above the national average in terms of students' directly entering employment upon graduation. Currently, we are engaging with the Federal Government's aim in approving a new training scheme for more skilful Nigerians which will contribute to overcoming the existing problem of "Paper qualification without skills". This scheme is known as the National Vocational Qualification (NVQ) framework as is the case in UK and USA.
There is a wide range of work experience, internship and placement opportunities open to all students. A substantial percentage of our courses include a period of industrial placement, practice education or practice learning placements; students are supported before, during and after their placement to make sure they make the most of the experience. Students can also choose to undertake the study.
There is Career Development Centre which provides high-quality support for all students. In addition to one-to-one guidance, the centre provides access to thousands of opportunities for employment.
Qualifications obtainable
Our programs provide both qualification and professional recognition and registration to practice with relevant bodies. We also run diploma programs full-time (2 years) or part-time (3 – 4 years). The curricula are in modules of employable skills. The qualifications given include a professional Diploma, Certificates and specialist qualifications in Health and Social Works.